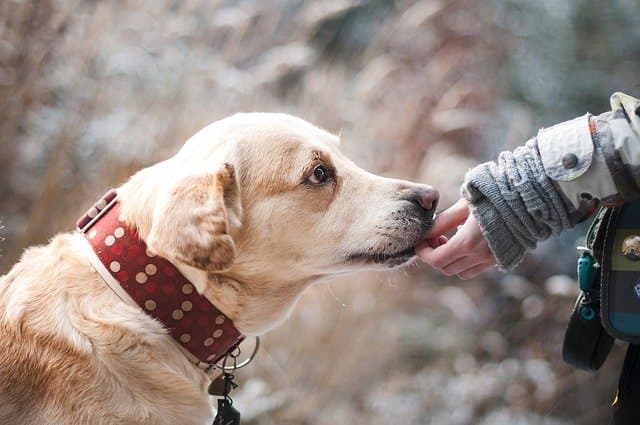 Pet ownership can have a positive effect on your overall health. However, caring for a dog offers an added benefit, perhaps because of the emotional support and unconditional love they provide. They can also make you feel less stressed at work, less alone, and able to enjoy a more active lifestyle.
If you decide to adopt a dog, there are different sizes and breeds to choose from. But regardless of their differences, all dogs require proper care and attention.
Before bringing home a dog of your choice, you must equip yourself with the right care tips. Moreover, you need to purchase the correct dog food in Dubai, along with other supplies, to give him the best care possible.
Here is a list of dog care essentials to ensure that your dog remains happy and healthy under your care.
1. Food
Dogs need to eat the right food in order to stay healthy and thrive. When deciding which dog food brand to buy, it would be best to learn about his current diet. Start by giving him the same type of nutrition he received before you took him home as your pet before gradually introducing a new dog food.
When buying dog food, you have two choices – dry and wet.
Dry dog food is among the most popular choices you'll find in the market because of its many advantages. These include convenience, reasonable prices, and balanced nutrition.
Wet dog food, on the other hand, gives better hydration because of its high moisture content. It provides your canine with enough water to stay well-hydrated.
Whether you give your dog dry or canned food, make sure to read the label to determine if it can provide your canine his needed nutrition. It would also be best to get recommendations from a qualified advisor, such as your vet. But some of the best dog food brands worth buying include Acana, Royal Canin, Taste of the Wild, Hill's Science Plan, and ZiwiPeak.
2. Toys
Dogs are playful. Aside from spending playtime with your canine, giving him toys is also an absolute necessity. Toys help promote his natural behavior, such as exploring and foraging. They also help him relax and develop new skills.
But with plenty of dog toys in the market today, choosing the best toy for your dog can be overwhelming. Here are important considerations when making a purchase.
Dog's size
Your dog's size will determine the type and dimension of toys perfect for him. A toy that is too big for your dog will leave him frustrated about not being able to chew it. On the other hand, ones that are too small can end up in your canine's belly.
Dog's behavior
Dog breeds behave differently, so make sure to understand your pet's natural behavior before buying his toys. If he is likely to rip things apart or be aggressive, avoid buying cuddly toys. Instead, get him something indestructible. Avoid buying bouncy or squeaky toys as well if your dog is panicky.
Toy's durability
Dogs enjoy the rough play, so make sure to invest in durable and strong dog toys. Choose one that has been proven to last for months, or even years, regardless of your dog's behavior.
3. Bed
Dogs need to get sufficient rest, too. To ensure that your dog gets the comfortable sleep he deserves, check the bed's fill materials and determine which type suits him best.
Here are the common fill materials for dog beds:
Polyester – Otherwise known as fiberfill, this type of fill material is often used in pillows and stuffed toys. It is soft and odor-absorbent, but can easily be ripped off.
Wood chippings – This bed filling is the most popular type because it is easy to find, and cheaper. It also absorbs odors from your pet's feces and urine. It can even repel fleas. Its only downside is that it isn't soft as polyester, making it unsuitable for injured and aged dogs.
Foam – This fill material works like wood chippings, but offers more softness. Its downside is that it is tough to clean and replace.
4. Clothes
Some pet parents think that dog clothes are not necessary. This is true for breeds like Akitas, Newfoundlands, and Siberian Huskies because they can survive harsh weather conditions. Some breeds also find fashionware uncomfortable.
But if you have a short-haired, small to medium dog, like a Chihuahua, Norfolk terrier or Labrador, you need to buy him clothing. These breeds are highly vulnerable to weather and the elements, so they require a suitable fabric. Other reasons to keep your dog covered are his health status, his age, and sanitation.
5. Hygiene care
Paying attention to your dog's hygiene is crucial to making him healthy. Since dogs prefer outdoor play, they can harbor germs and dirt that can diminish their immunity. The same is true when your canine is a home buddy; he can get harmful microorganisms from your garments and other surfaces inside your house.
Your dog's hygiene kit should include grooming wipes, shampoo, toothbrush and toothpaste, clippers, hairbrush, flea and tick treatment, and training pads.
In addition to buying hygiene products, have him groomed professionally, too. Choose an experienced groomer for your pet to ensure that he constantly receives the best grooming service.
Dog ownership entails making a commitment to ensure that your pet remains healthy and happy. And this involves buying him all the items he will need – from food and toys to beddings and hygiene kits. Aim to get all these dog care essentials from a one-stop pet shop in Dubai or anywhere across the world once you have chosen the breed of dog you like and before bringing him home.
AUTHOR BIO
Sam Saleki is the owner of Paws & Claws, a trusted family-run online pet store in Mirdif, Dubai. A lifelong animal lover, Sam founded the business in 2006 to fill the need for a pet shop offering good-quality dog food, pet accessories and pet grooming products in the area. Sam is an animal welfare advocate and is currently working on an online animal homing platform that helps facilitate the fast rescue and adoption of animals in need.