Why having a solo trip to Kerala is good for your soul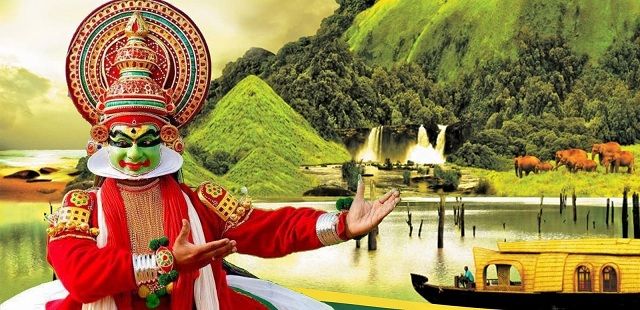 Traveling with friends and family has become an old phenomenon in recent times and many travelers are embarking on solo trips to rejuvenate their mind and soul.
The urge to explore new places, they want to sample new cuisines and to conquer their fear of the unknown drives people to go solo tripping.
And what place other than Kerala will let you rejuvenate and connect with your own self?
Kerala is home to swaying palm trees, tea and coffee plantations, hill retreats, silent backwaters, beautiful national parks, rice paddies, and many such natural gifts.
Taking time out and sinking in the beauty of these naturals jewels will help you rekindle with your soul.
It is true that all responsibilities need to be shouldered by you but with so many travel holiday packages readily available, everything is just one click away. Kerala tour packages from Pune, Mumbai, Hyderabad, Delhi, Bangalore, etc. and other national and even international destinations can be easily booked online.
And the reasons to why should you choose Kerala as a solo trip destination can be found below.
Beaches have always been a good natural therapy
Solo travelling is not only for the people with restless feet but it means that you are not relying on anyone else to get the most out of your time.
Kerala has over 22 beaches including international ones that are very well maintained.
A relaxing day at the golden sand beaches of Kerala, a stroll in the evening alongside the shoreline will help you step up and tackle your problems head-on.
Small talks with yourself while letting the salty winds run through your hair and waves crashing and disappearing at your feet will help you heal internally.
Your attention can be more focused on exploring this 'God's Own Land'
With no intrusion of any other human, your focus on exploring every nook and corner of the destination is heightened. And in a state like Kerala which has so much to offer to its visitors, this only adds more brownie points.
Your engagement will directly be with the backwaters, the lush green valleys, the art and culture of Kerala and the mighty Western GhatMountains.
This is also probably why a lot of people who travel solo report more vivid memories since their focus is all on their surroundings.
You will meet warm and welcoming locals in Kerala
Spending time with the locals, learning about their language, food and culture is a life-changing experience.
Kerala is so rich in culture, art and tradition that a trip to this state is incomplete without taking back as much as you can from its rich heritage.
The dance forms, the music and cuisinesare varied and unique to this land and the localities can give you the best insights on it.
The people of Kerala are known to be warm and welcoming. Travelling by yourself also makes it easier for others to approach you and vice-versa.
Moreover, homestay options are also widely available to experience the lives of the locals closely.
You will feel an immeasurable sense of achievement
Solo travel gives you the space you need to think and deal with your chatter.
And Kerala gives you everything you need to achieve that. With endless fields, misty cold winds, you can sit by yourself staring away at the emerald backwaters and chitchat with yourself.
Moreover, when in Kerala, you can also enjoy adrenaline-challenging activities like parasailing, jet skiing, kayaking, rock climbing etc. where the only person you depend on is you.
At the end of that, you will enjoy an immense feeling ofachievement.
You can change your plans at any time of the day
Changing plans on your terms can be rife with interpersonal choices when travelling in a group. A solo trip is an added advantage for wandering minds.
If you wish to eat something your heart is craving for, you can go right ahead and order that without any obligation or consent.
And especially in a place like Kerala which is the land of spices and sea food delicacies, you are spoilt for choice.
You can explore the great Keralian cuisine, its stew, coconut based curries and traditional food served on a banana leaf all to your heart's content.
You can have complete control over finances
In a state like Kerala, where the markets are flooded with exciting artefacts, spices and pure gold, you would want to have complete control over finances that will let you shop till you drop.
Since the land produces its own tea, spices and handmade traditional wear, Kerala is very cost effective Retail therapy has always proven itself to be good food for the soul.
On a solo trip, you can solely decide on how you want to curb your expenses and where you want to splurge and your decisions are never influenced by any other individual.
You can find your own rhythm
You need not have a day's plan set well in advance unlike when you travel with a companion. And when you are in Kerala, you do not haveto worry about wandering alone.
Kerala is well connected by roadways, railways and also airways and the internal public transport systems are easy to use.
You are free to explore the bylanes, churches, historical places, etc. and marvel in the architectural beauty of Kerala at your own will.
Kerala is also safe for women who are exploring the city alone and the people around are very helpful in offering the right guidance.
Your soul will be in a state of complete calmness
On a solo trip, you want to make the most of it and the weather should not restrict you to stay indoors. The weather in Kerala all throughout the year is pleasant.
In the highlands, the temperature at times is recorded below 10 degrees.
The state receives the highest rainfall which keeps the climate cool and calm throughout the year. Kerala is also bounded by dense forests which lets you breathe in some fresh and clean air.
Being away from the hustle of work and a busy city life refreshes your body physically as well as mentally and lets your soul dwell in ultimate calmness.
Does this stir the excitement in you?
Do not waste any more time and hop on to enjoy a journey of a lifetime. Easily book your Kerala tour packages from Pune, Mumbai, Delhi, Bangalore or anywhere from the national and international destination you are in with the help of a travel agent that gets you best deals and do what is best for your soul.
Here are the Handpicked article that you must read.
Top 10 Places to see Snowfall in India right now
Top 20 Places to visit in Uttarakhand
Tourist Places to visit near Hyderabad within 100 km
Top 7 Tourist Places near Bangalore within 300 kms