Lakes in Kashmir – Glimpse of the most enticing lakes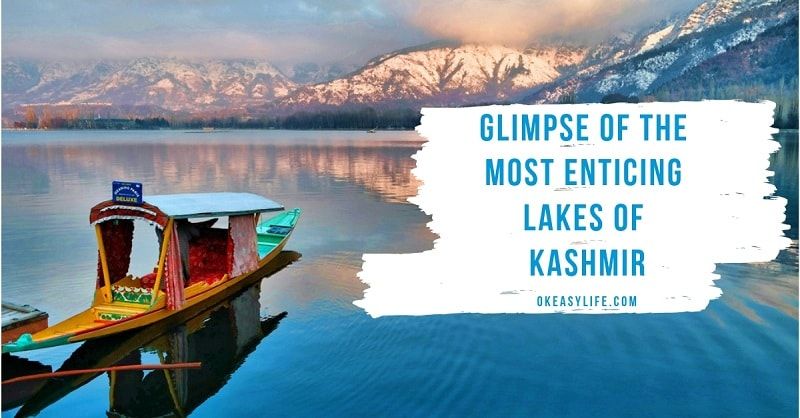 Any package that does not have a mention of visits at its famous lakes can be considered to be incomplete. It is due to the fact that Kashmir has some of the most breathtaking lakes around it and those can be worth a visit due to the magnificent natural scenery that can be enjoyed.
The landscape around these lakes is such that anyone visiting them can be enormously fascinated by the views all around.
Tourists to the state have only been much acquainted with the Dal Lake due to it being in the heart of Srinagar.
But, it is also equally true that there are more than ten famous lakes throughout Kashmir and visiting them can be quite exciting because all these lakes can be highly hypnotic with their beauty.
Here we are discussing some of the best lakes in Kashmir.
Dal Lake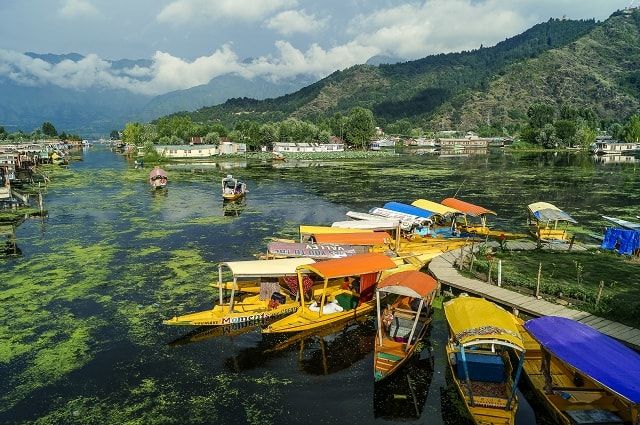 Dal Lake is often referred to as 'the jewel in Kashmir's crown,' and any itinerary would inevitably have it in its itinerary.
The lake is located right in the heart of Srinagar city, and it overlooks the PirPanjal ranges of the Himalayas whose reflection falls onto the lake and makes up for perfect viewing.
This lake is a natural lake that is the second largest in the state. Many houseboats and shikaras may be expected to be lined up throughout the lake that helps tourists to move the complete length and breadth of the lake.
The complete perimeter of the lake is a bit over 15 kilometers and is wonderfully covered all around by gardens, orchards, and Mughal Gardens.
Houseboats are a very important part of Dal Lakeas these houseboats are designed in a way that you can enjoy traditional Kashmiri hospitality in them and any Kashmir tour package would definitely list them.
Shikaras can be hired at government rates from many boating stations there, and one can enjoy the serene waters of this lake on these small wooden boats.
The calm waters of Dal Lake can be enjoyed either on these boats or by visiting the nearby areas like Hazratbal, KabutarKhana, Shankaracharya Hill.
Must Read: places to visit near bangalore within 150 kms
Nagin Lake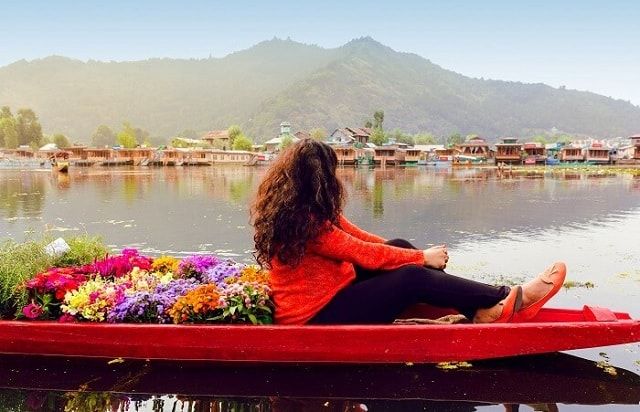 This deep blue lake is an offshoot of the Dal Lake and is also located in Srinagar but compared to the Dal Lake, it is a lot more serene and quiet because it is not situated right in the middle of the city.
Houseboats and Shikaras can also be expected here, and anyone who wants to stay close to nature can hire them for a more peaceful experience.
A lot of packages mention this lake due to its increasing popularity. On the west of this lake lies the Hari Parbat whereas Shankaracharya Hill is to the south of it.
The lake itself is located on the foothills of Zabarwan Mountain on the eastern part of Srinagar and is flanked by a lot of stunning poplar and willow trees.
A lot of different water sports can also be enjoyed in this lake like sailing and water skiing, and hence a stay here can be quite enthralling.
Know More: Beardo Products on Amazon
Wular Lake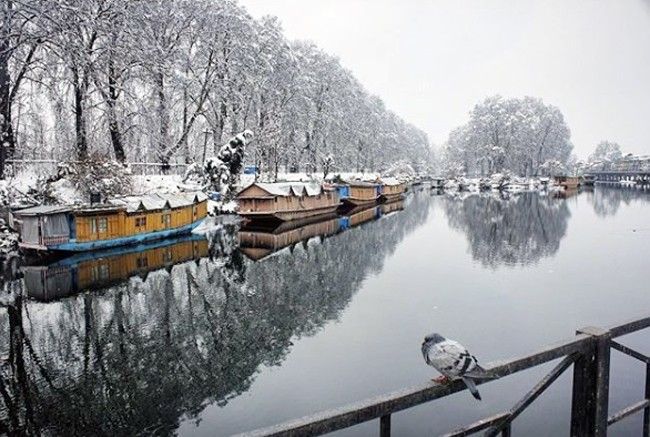 Almost all itinerary mention this lake because it is one of the largest freshwater lakes spread over an area of at least 30 to 260 square kilometers.
It is situated at a distance of 40 kilometers from Srinagar at a place called Bandipora.
There is an island that was built in the middle of this lake by King Zain-ul-Abidin, and a visit here can be quite exciting.
This lake works as the perfect reservoir for the waters of river Jhelum so that flood waters are fed into it.
The lake is completely surrounded by alpine forests and dense Himalayan ranges so that migratory birds like Short Toed Eagle and Little Egzet can be spotted during seasons.
There are ample water sports activities that can be performed here like rafting, skiing, etc. and due to this, a large number of tourists are attracted to this lake.
The lake has a tremendous marine life, and about 60% of Kashmir's fish production is maintained by it.
Know More About: place to visit near delhi within 200 km
Pangong Lake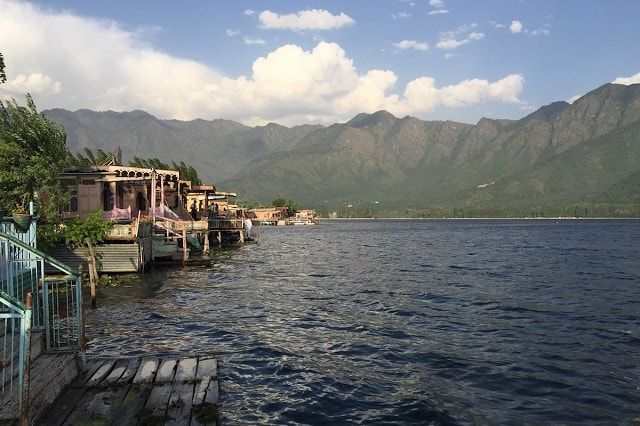 It is a high altitude, a saline lake located in Ladakh at a height of 4350 meters. Tourists have to come to this lake from Leh and on the way Changla Pass has to be crossed that is one of the highest places in the country.
Thiksey is another place that one may have to cross for reaching here and it has many Buddhist monasteries.
A tour generally lists it out from May till September because after this the lake freezes during the winter.
This blue brackish lake is 144 kilometers long and about 6 kilometers wide with a large part of it in China.
Therefore, this lake is a sort of boundary between the two countries.
Since it is a saline lake therefore not much aquatic life can be expected here yet Seagulls, andBrahmni Ducks can be found apart from many other migratory birds.
With its changing hues of blue, violet and green, the lake is an ideal location for photographers. It is important to get an inner line permit to visit this lake.
Also Read: Bathroom Accessories
Tso Moriri Lake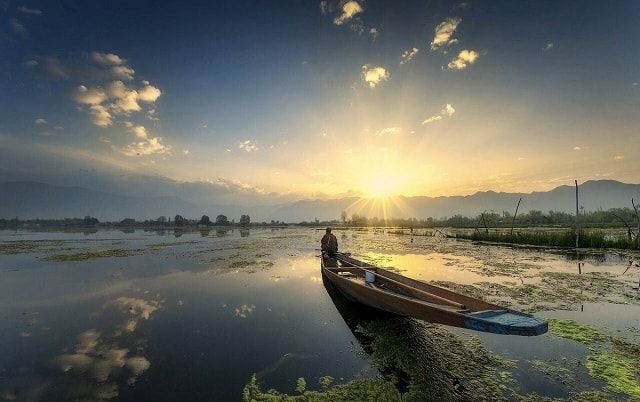 Not many packages would list it to be visited as this beautiful lake is located in Ladakh and may need some journey to reach.
It is located in the Rupshu valley off the Leh Manali road, and the sunset at this lake can be stupendous because the water over here may seem like changing its color!
It is due to the fact that this lake is situated at the height of more than 15000 feet with snow-capped mountains behind it and barren hills all around.
It is at an approximate distance of 250 km from Leh, and the lake is 29 km long, but the good thing is that it is completely within India.
Therefore, it is also regarded as the biggest high altitude lake within the trans-Himalayan region.
Any visit here should be accompanied by a camera and high powered lenses so that pictures clicked here can be treasured for a lifetime.
Apart from all these, there are also some other lakes in Kashmir that can be worth the visit like Manasbal lake in Srinagar, Krishnasar, Vishansar and Gangabal lake in Sonamarg and Surinsar and Mansar lake in Jammu.
Lakes in Jammu and Kashmir can be jaw dropping due to the beauty of the place, and hence there should be some Kashmir tour package that adequately highlights them so that an interested person can visit all of them at one go.
Also Read: Perfumes for Men in India
Here are the Handpicked article that you must read.
Top 10 Places to see Snowfall in India right now
Top 20 Places to visit in Uttarakhand
Tourist Places to visit near Hyderabad within 100 km
Top 7 Tourist Places near Bangalore within 300 kms