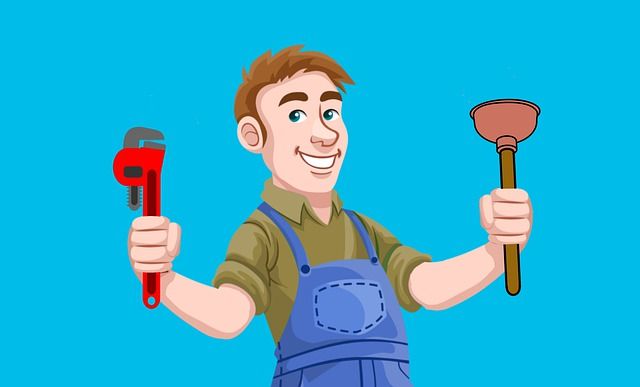 We usually don't pay much attention to our waterlines, sewage lines, sinks in the kitchen, and accessories in our washrooms.
However, when you start hearing the dripping sound of water coming out from your toilet, noticing reduced water flow from the taps or sewage sludge on the floor; it can give you severe anxiety.
Every house owner may have a toolbox with some necessary tools, and they try to fix these issues on their own to save money.
There are even some Do It Yourself (DIY) hacks and online videos available to help you to resolve some of the primary issues but at times you may end up having ill-fitting pipeline joints or leaky taps or more severe problems.
Ignoring problems or delaying the work can lead to problematic conditions, and you need help from an expert.
A plumber is the one who knows the ins and outs of this matter and can solve these issues in less time and less effort.
In present days, plumbing service has got so much advanced technologies and tools to get the job done more efficiently and precisely. According to a market research report, there are more than 120,000 businesses registered in the Plumbing Industry in the United States as in 2019.
The report also revealed that the total revenue of this industry is $110 billion in 2019, so far with the annual growth of 1.7 percent since 2014.
If you don't take help from the professional plumber, you have to put so much effort into finding out the problem and then address it.
We need a plumber not only in fixing the pipelines or removing the clogs from the drain but for the installation of pipes, toilets, and sinks in newly constructed houses.
In some cases, you can solve the issues like removing a small clog from the drainage of the kitchen sink or loose a screw. In most of the tasks, you need the expertise of a professional.
It is the same as we want a specialist for our health-related issues; likewise, the plumbing issues should also be addressed by the experts. The professional plumbers in Tampa have become very advanced, and like many other services, you can get plumbing help online around the clock.
They have expert and reliable workers to provide you best services. Some sanitary warehouses provide their plumbing help.
Here, we have gathered the reasons why it is time to call for plumbing help and get the issue sorted out professionally.
General Maintenance
Like other services required in our household, we should pay attention to the maintenance of the pipelines, drainage hose, and sewage lines. You may not see any issue in your pipes and sewage or drainage hose, but an expert plumber can detect minor to moderate problems and address them efficiently.
Silent water leakage in concealed pipelines or rainwater through the unseen cracks in walls can lead to damp walls resulting in ugly patches on your walls and roofs, and sometimes water starts dripping out of the walls.
It weakens the walls and ceiling and slowly decays the strength of the house. Calling plumbing help can identify such silently occurring issues and resolve them immediately.
General plumbing maintenance tasks might include:
Examining any damage in exposed pipelines
Toilet flushes and sinks
Water heater lines
Garbage disposal
Checking for disposition of wastes on faucets and showerheads
Drainage treatment
Testing pressure in pipes
Changing old faucets and taps
Timely maintenance can save you from any sudden and stressful situations. Building a new house is undoubtedly a big task, but maintaining it is essential for the strength of the house.
Any problem in its early stage can be detected quickly and this, can also save your money; otherwise, you would have to spend money on hefty labor fees and buying a new system of pipelines or faucets.
Many plumbing help services provide annual deals for maintenance on festive occasions. So, you should save yourself from such stressful surprises and go for the annual or biannual plumbing maintenance contract for your house.
Reduced Water Flow
At times, low water flow in pipelines and shower head is such an annoying issue. Finding low water pressure in taps and banging taps never helps, and the reason could be an accumulation of debris in the pipeline (in most cases), rusting of pipes, the problem in water supply from the main municipal supply and blocked or broken main line of the house.
People apply some DIY hacks or bang the pipelines to clear the debris, sometimes they succeed in their efforts, but most often their efforts end up in broken downpipes and showerheads, and as a result, they end up at the mercy of plumbers.
In some houses, people install low-flow showerheads to save money on water bills that could be the reason for reduced water flows from the shower, or it might be the sediments in the showerhead that prevent water flow.
Leakage from Pipes and Faucets
Leaky pipes are very annoying as they cause water spills and it is damaging for the pipelines as these can get rusted due to constant water leakage. It may also create reduced water flow in taps and showerheads.
If the water is leaking insignificant quantity, then immediately locate the main valve of the water supply and turn it off to prevent water loss. If this situation hits you at night, you can even call the plumber service at night as some have 24 hours service.
A plumber can do this job efficiently and guide you about which type of pipeline is suitable and safe.
As we have different materials available like Carbon Steel, Stainless steel and PVC, and some come with internal coatings to prevent the weather effects and chemical effects.
Leaky faucets can make your floor pooled with water. It may be due to the old or ill-fitting pipes, and it needs repairs.
Moreover, there are some different types of taps available, so a plumber can help you out to choose the right one for your bathroom. Leaky pipes can also provide a suitable environment for molds to grow that can decompose the pipe material and cause a defect there, which leads to more leakage.
A small leakage in a metal pipeline can cause the rusting of the whole pipe. A plumber can evaluate the cause, eliminate it, and if there is a need, he changes the entire pipeline.
Clogged sinks
A clogged sink is such an annoying issue. Grease, hairs or bathroom tissues clog the drainage badly.
The use of rubber-tipped plunger for this can only remove small clogs. Sometimes, the usage of chemicals like Drano or acidic cleaners clear the blockage, but these are very harmful to the walls of pipelines as they have some protective lining for protection and can cause other significant problems.
It is better to consult the expert as a plumber can identify the cause of a blockage and the nature of the clog. He may use enzymatic cleaners to dissolve the clog or can shift the clog in the drainage system to clear the water flow from lines.
Another cause of clogging could be the roots of trees or gown plants around the pipelines. Leaky pipes give a suitable environment for the growth of plants and other organisms. Sometimes these roots are so much stubborn that the whole pipeline has to be changed.
Installing a Garbage Disposal System in Kitchen
Carrying the food wastes and scrap to wastebasket all the time is such a tiring practice. You can get rid of this thing by installing a new drainage system in your kitchen, which helps you a lot and saves your time.
It prevents the infestation of insects and rodents on the smelly scraps garbage. If you leave any food scrap in the sink, it can lead to clogging and blockage of the drainage line. The kitchen garbage disposal system is such a savior for every kitchen.
Choosing the right one for your kitchen and installing it is not an easy task. A professional can help you in this as there are many systems available in the market like InSinkErator, Waste King, etc.
Make a call to the plumber, and he will remove all the pipelines from the kitchen and install a new and advanced garbage disposal system in your kitchen.
A reliable plumbing service always makes sure to check the newly installed system and then leaves your place.
Inspection and Drainage of Water Heater
The maintenance of the heater system is as essential as other household devices. Any leakage or defect can lead to a serious and might be a life-threatening situation. At least call a plumber to inspect your water heater system bi-annually before any inconvenience.
Defects in water heaters range from minor to severe. Sometimes you notice that heater is not correctly heating water or there is some leakage of liquid or gas. Some heating systems have a manual that guides us about the system, but sometimes we fail to understand, and we need help from an expert.
A professional plumber can identify the cause and solve it. Thermostat, intake pipes, and holding tanks should be inspected regularly to check the efficiency of the heater to detect any defect and sorted immediately.
Sometimes there are some severe defects in your water heating system that the whole system needs to be changed. An expert can help you in choosing the best product for your house.
Installation of New Toilet
As other sections of the house, bathrooms need special care and attention too. In a bathroom, sinks, toilets, and bathtubs are the central components, and these require regular maintenance; but sometimes we may face severe issues in these components and need replacement with new ones.
At times, the problem is with faucets or taps, or there may be a clog of tissues or other objects in your toilets which can be fixed. However, if the whole body of the bathroom is affected, it should be replaced.
In this task, you need expert help that will allow you to choose the reliable and best quality. The removal of the old toilet is not easy, as it requires a lot of physical strength as the sanitary features are quite heavy, and it is not a one man's job.
You must need a professional team of plumbers to do this job. A group of expert plumbers can remove the large toilet and install a new piece within a few hours, whereas doing it yourself can be quite a hefty job.
Plumbing Help for a New House
When it comes to building a new house, you want everything to be the best in every corner of the house. Whether it is the choice of concrete material, electrical wiring, or piping for water supply and drainage in bathrooms, kitchen, and laundry, you need everything best for your new house.
For this purpose, you need professional advice and help at every stage of the construction, and you cannot do this on your own. Hiring an expert team of plumbers for your new house is the best option. They take responsibility for all things from scratch.
The choice of best quality pipes for water supply and drainage, choosing modern and smart water heater system, efficient garbage disposal system for your kitchen, good quality sinks, basins, toilets, taps, and faucets are their responsibility.
How the pipelines should be arranged and concealed in the walls is also decided by the professional plumbers. Work done from a professional plumber can reduce issues afterward like leakage and blockage, they help you to choose the best and install all the items efficiently.
Some plumbing services provide discount offers for whole-house plumbing service, and some water heater companies give free installation services via plumbing service.
Conclusion
People face plumbing problems more frequently due to their negligence or not consulting an expert for maintenance. You can call them, the experts are ready for your help and solve your problems in no time.
Some online maintenance service providers that offer you excellent deals and discount offers for first time service and on some festive occasions as well.
Read More
Reasons To Choose Steam Mops Over Regular Mops