10 Ways To Improve Your Hotel Restaurant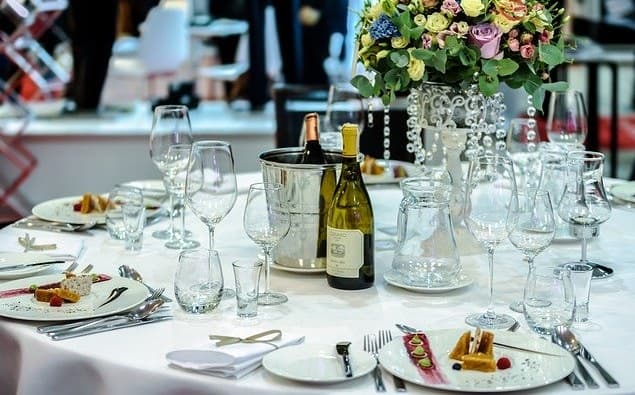 At this point, most hotels have some form of dining facility on their premises. Not only are hotel restaurants an excellent revenue driver for hotels, but they are also an amenity that many travelers look for when choosing somewhere to stay.
In other words, a hotel restaurant is a vital facility to have.
That being said, just because you have one doesn't necessarily mean it will be successful.
There are plenty of hotel restaurants that get it wrong and are unable to attract diners – both those staying at the hotel and those in the greater area.
To ensure that the same doesn't happen to your business, read on for nine ways you can improve your hotel restaurant.
1. Focus on offering an exceptional dining experience.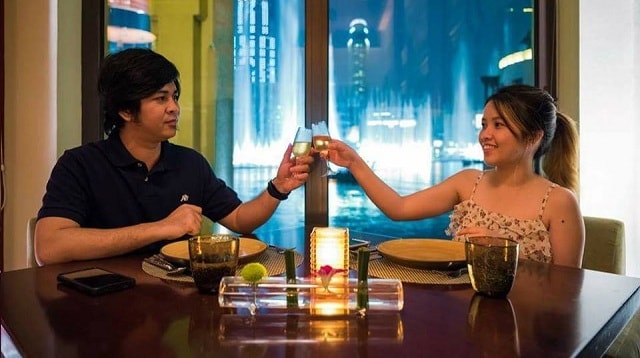 Hotel restaurants are unique because they not only have to serve the hotel guests but also have to compete with the other dining options in the area.
After all, there's a good chance that guests may want to explore the surrounding area and the various eateries that are also trying to attract their business.
Therefore, when it comes to improving your hotel experience, the most important thing you can do is to focus on offering an exceptional dining experience.
This means that in addition to offering tasty food, you also need to choose the lighting, music, and decor carefully as these create the ambiance in your establishment.
It would help if you considered what diners are looking for when they come to you and how you can ensure you exceed their expectations.
In other words, you have to know your target market so you can successfully carve out your position in the market. It certainly isn't easy to do this, but, when done well, it can significantly change your restaurant business.
2. Balance Class and Convenience
One of the delicate tensions that you have to balance is between class and convenience.
This speaks to the two types of diners that your hotel restaurant will generally attract. On the one hand, those who are guests at the hotel will be looking for a relatively quick and comfortable spot to get some food.
They aren't necessarily looking for anything too fancy or too expensive; instead, they want to make sure they have quick and easy access to high-quality food while they are staying in your hotel.
On the other hand, if you have a well-respected restaurant, you will also attract diners who are not staying at the hotel but want to experience the eatery.
Something other than convenience has attracted these diners to your establishment, so they will be expecting high-quality ambiance, food, and service.
Therefore, to balance these two sets of customers, you want to ensure that your offerings align with your branding and that you have a simple, well-planned, and delicious menu that can be enjoyed in a relaxing setting.
3. Implementing hoteling software
A hoteling software will help you to manage this properly. It will reduce manual work and increase efficiency.
4. Plan your menu to be Competitive
To offer a comprehensive dining experience and balance class and convenience, you need to ensure you have planned a competitive menu.
Therefore, before settling on the concept, you want to conduct thorough research concerning what diners at your hotel wish to eat.
By analyzing what is available in the surrounding area, you will be in a better position to plan a competitive menu for your hotel restaurant.
Keep in mind that guests may want to have access to the local cuisine and local food habits, so this should be incorporated into your menu.
After all, food is an integral part of traveling so it makes sense that guests would want to experience it as easily as possible.
Therefore, no matter where your hotel restaurant is located, you should have local cuisine and recipes on the menu.
When discussing potential dishes, talk to your chef about ways you can offer a local dining experience. Local cuisine should be prioritized over other cuisines.
Furthermore, ensure you have local options on all your menus, including breakfast.
5. Stock up on local foods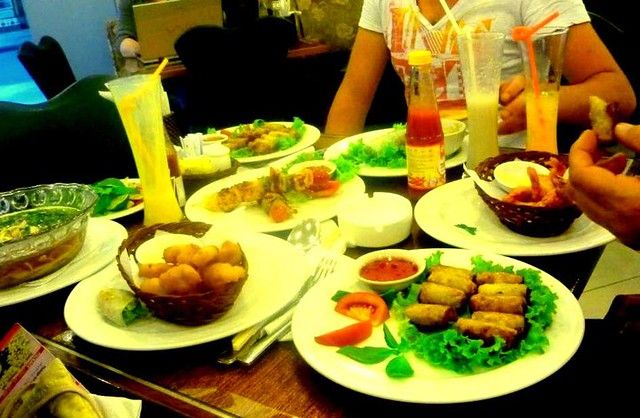 In addition to offering local cuisine, you also want to ensure you are using locally sourced ingredients in your dishes.
While there is no denying that "buying local" is a significant food trend, it certainly isn't a fad, which is why having locally sourced food on your menu will be an essential selling point for diners.
Locally sourced food is fresher and more appealing to customers, and it is more environmentally friendly.
In many cases, locally sourced food is also much healthier because when you purchase from local farms and vendors, you can opt to get organic products that haven't been made with lots of artificial substances and chemicals.
By having local, organic ingredients on your menu, you can easily appeal to health-conscious diners and those who are looking for more natural, healthy food.
Furthermore, by supporting local businesses such as frozen meat suppliers in the UAE, you are helping to support the local economy while also building connections within your community – other factors that diners care about.
The benefits of locally sourced ingredients don't stop there; they also help to add interest to your menu and create a memorable dining experience. Plus, they can aid chefs in finding inspiration for their seasonal menus.
Finally, locally sourced foods appeal to both local customers and tourists, which is ideal for a hotel restaurant. For this reason, prioritizing local foods and suppliers is a fantastic way to market your restaurant and give customers what they want.
6. Recognize Dining Food Trends.
In addition to eating locally, several other dining food trends are important to consider when designing and sustaining your restaurant. For starters, you want to be serving your dishes in a manner that is picture-worthy.
Today, taking photos of food is common for people of all ages and is one reason why social media is so powerful for restaurants.
The more photos-worthy you can make your dishes and your interior, the more likely you will be to have diners post about and share their experience online.
Another food trend to keep in mind is eco-friendly packaging. This is especially important for hotel restaurants, as many hotels are taking significant steps to decrease their footprint.
If you offer takeout from your restaurant or allow guests to have dinner in their rooms, make sure you aren't giving them single-use plastic.
Instead, if they are staying in the hotel, provide them with proper cutlery. If they are taking the food out of the hotel, ask them if they need cutlery.
In many cases, they won't.
Additionally, don't use plastic bags, plastic straws, and plastic beverage containers: there are more environmentally-friendly options for all of these.
Everyone has a role to play in reducing the usage of single-use plastics. Implementing some of these practices can significantly reduce the impact your hotel restaurant has on the environment.
Plus, not only will you be helping to save the environment, but you will also entice customers who want to support sustainability efforts.
7. Ensure your Restaurant has its own Identity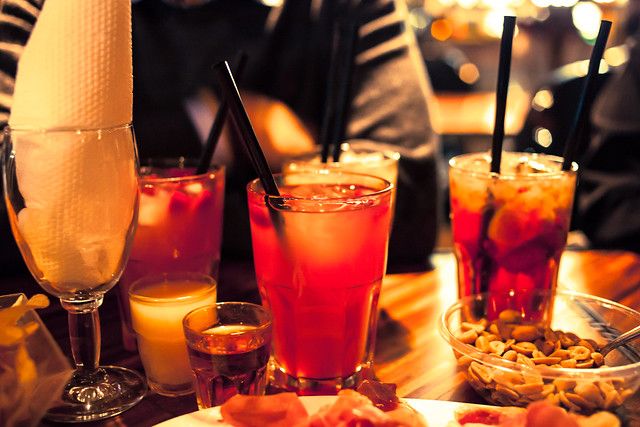 One of the biggest mistakes that hotel restaurants make is that they don't allow the restaurant to have its own identity apart from the hotel itself.
This is an issue because you want to create an individual identity for the restaurant so that it feels like a different space.
Ideally, you will locate your hotel restaurant as far away from the main building as possible.
By differentiating your hotel restaurant from the hotel, you are allowing guests to feel as though they are experiencing somewhere else.
This, in turn, refreshes their stay and will enable you to highlight a different area of your property.
For this reason, you must choose the appropriate location to have your hotel restaurant. Where you decide to put it is going to play a significant role in the guests' experiences.
Depending on space, you also may want to separate the area where you offer guests their breakfast from the location of the complete restaurant.
For similar reasons, this ensures that meals don't feel repetitive for guests and makes it much more likely that they will choose to have dinner there, even after several days of hotel breakfast.
8. Cultivate your Social Media Presence
In 2020, there is no excuse for any restaurant not to have a social media presence – including yours. Social media is a fantastic tool for your restaurant because it enables you to stay in touch with customers, showcase specials, and bring more attention to your business.
By dedicating some time to cultivating a social media presence each day, you will be in a better position to build a personal connection with your patrons.
However, it isn't just about maintaining a relationship with previous diners; it is also about formulating them with potential customers. Social media is powerful because it improves trust and loyalty among everyone.
Your social media platforms are a fantastic way to provide transparency as potential diners can see photos of your dishes and reviews from other guests.
Most people look at a restaurant's social media page before deciding to eat there because they want to have an idea of what they are getting themselves into.
Not to mention that when customers post photos of their experience, they are also providing you with free advertising as their followers are then introduced to your offerings.
For this reason, you should always encourage diners to leave reviews about their experience!
9. Prioritize Interior Design
Of course, the menu is the most crucial part of a restaurant, but you also can't overlook how essential interior design is to the whole experience. There are plenty of diners who wouldn't step inside a restaurant solely based on their first visual impression.
For this reason, you want to ensure you are prioritizing interior design and creating a space that showcases some of the most distinctive aspects of your destination.
For example, you may opt to have your breakfast area be bright and white, while your dining room is dark and atmospheric, and more suited to romantic dinners.
Alternatively, your interior design may stick to a theme or color scheme that coordinates with your overall concept.
Every restaurant should have a noticeable entrance that not only lets diners know that it is there but also intrigues them.
Additionally, be selective with your artwork and lighting as these play a considerable role in the overall restaurant ambiance.
Wherever you opt to have your hotel restaurant, keep in mind that it is always better to have an intimate yet successful eatery than a large, empty space without identity.
Again, knowing what your potential patrons are looking for and their reasons for dining with you is key to making the right interior design decisions.
10. Hire quality staff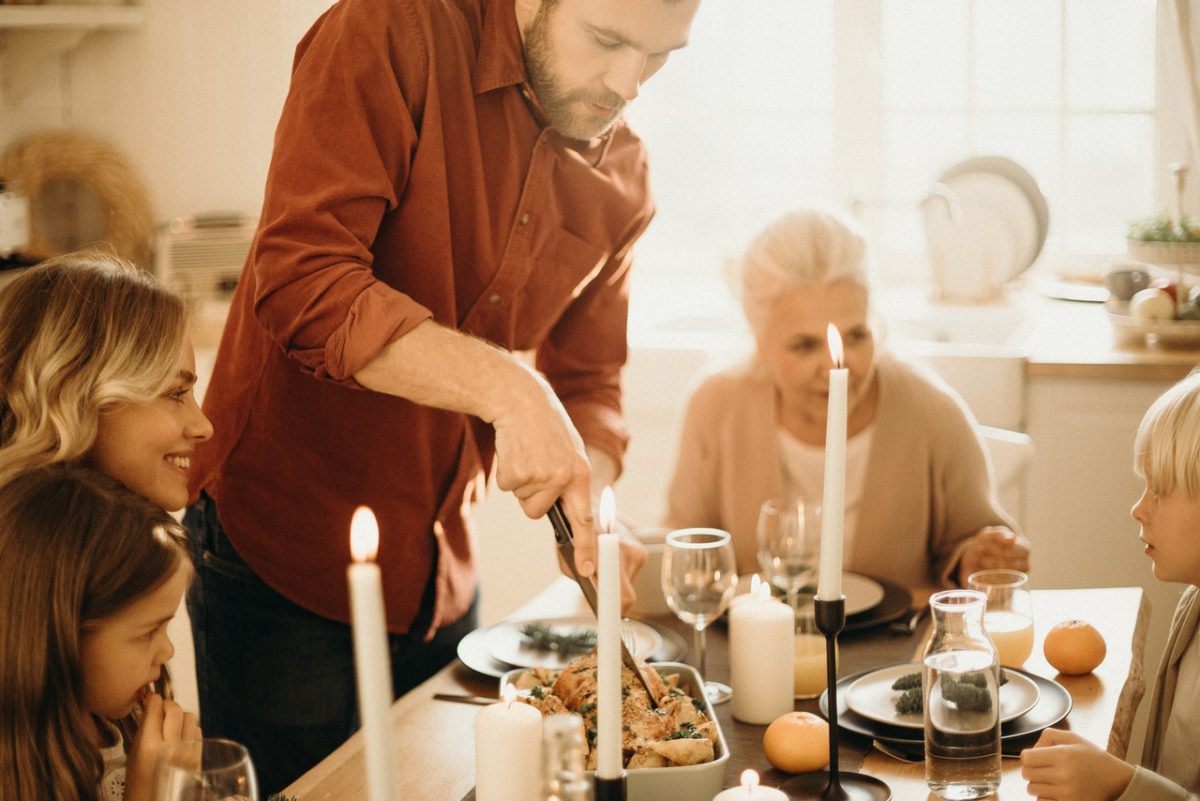 There is nothing that ruins a restaurant's reputation more than having unfriendly or unprofessional staff. No matter how talented your chef is or how beautifully space is laid out; if you don't have the right people interacting with guests, you are likely to fail.
Therefore, you want to ensure that you are hiring staff who are specially trained to do the job well.
To hire the best people, you may want to use a restaurant recruiting service, as they know the best practices for finding and hiring top talent.
Alternatively, you can utilize local social media groups, culinary schools, and employee referrals to discover potential candidates.
However you choose to find people, you want to make sure that you are clear about the roles you are looking to fill, as well as the responsibilities of each position. You are much more likely to find the right person quickly and simply by being clear about these terms up-front.
Generally, you want to move rapidly with your selection because the hospitality industry is fast-paced, and you don't want your top candidates to move on to other opportunities.
What do you think are some of the most critical steps to take to improve a hotel restaurant?
When you are traveling, what do you look for in your eateries?
Let us know your thoughts and any relevant experiences in the comments below!
AUTHOR BIO
Jad Asaad is the Marketing Manager at Bidfood UAE with more than eight years of experience in digital, online, and offline marketing. He started his career in Beirut working in a creative agency and then moved to Dubai to further expand his career. He created and implemented award-winning high-impact digital and offline marketing campaigns that consistently generated revenue streams and improved performance in targeted segments.
Read More
Reasons To Choose Steam Mops Over Regular Mops