Top 6 Famous Garba Singers in India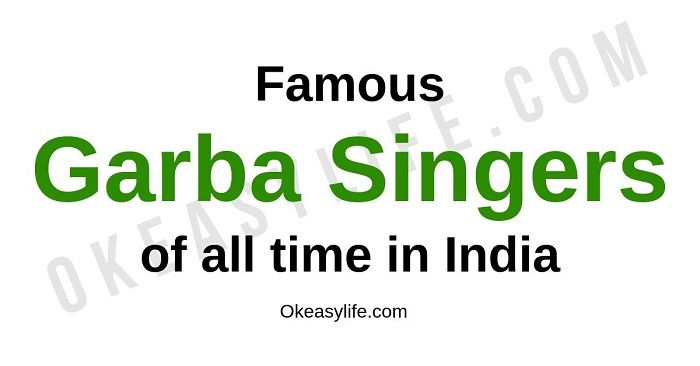 When Navratri is just around the corner, people start searching for the Garba singers and their songs in India. But Garba songs are not just limited to Navratri. Garba songs are known to be the evergreen songs and can be listened anytime.
India has produced numerous Garba singers and their voice is so overwhelming that people love to hear them again and again.
Like the other forms of music in the Indian music industry, the Garba songs and other forms related to it are emerging at a faster rate. You can notice various popular artists around the country that sang Garba songs and became popular.
In the above blog, we are going to present you with such singers and artists only. With the help of this blog, we are going to throw light on some of the best, most popular, famous and talented Garba singers of all time.
1. Falguni Pathak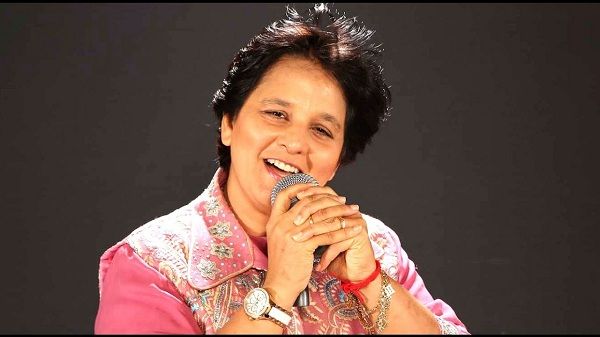 Falguni Pathak is known to be the most popular and the highest-paid Garba singer in India. Whenever someone thinks of Garba, Falguni Pathak is the very first name that appears in a person's mind. She has sung numerous Garba songs and people love to dance on her songs.
Falguni Pathak was born on 12th March 1964. She performed for the very first time as a professional artist in the year 1997 and after that, she got huge fame and a large fan base in India.
Songs
Here is a list of some of the Garba songs sung by Falguni Pathak-
Maine Payal Hai Chankai
Meri Chunar Udd Udd Jae
Saawan Mein
Yaad Piya Ki Aane Lagi
Mane Chudi Piravan Lagyo
Mari Mahisagar Ne Aare
Radha Dhundh Rahi
2. Aishwarya Majmudar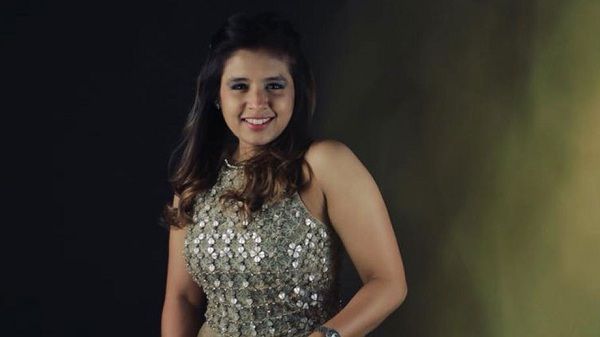 Aishwarya Majmudar is a Gujarati- Indian singer who sings Garba songs. When Aishwarya was 15 years old, she participated in the music reality show STAR Voice Of India – Chhote Ustaad in the year 2007-2008 and she won the show. Her major breakthrough started at that moment only.
After winning the show, she became popular among the people. That was the time when people loved her voice and this is the time when people love to dance om hr Garba Songs.
Aishwarya Majmudar was born on 5th October 1993. Her first solo album was recorded under the guidance of Gaurang Vyas.
Songs
Here is a list of some of the songs sung by Aishwarya Majmudar-
Yeh Raat Bheegi Bheegi
Aaj Unse Kehna Hai
Ek Pyar Ka Nagma Hai
Odhni Odhu
Ek Ajnabee Hasina Se
Hey Kyathi Aayo Re
Janu Lakho Ma Ek
Kaho Poonam Na
Dudhe Te Bhari Talavadi
3. Bhoomi Trivedi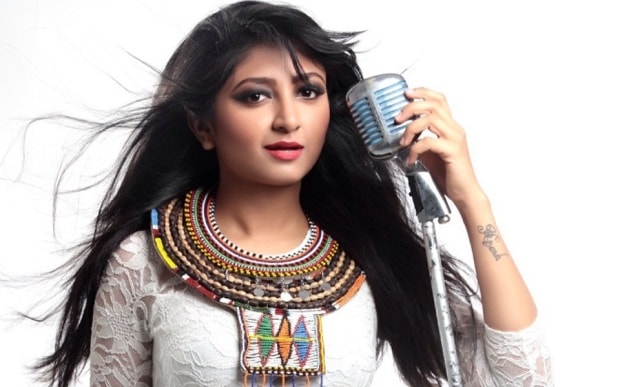 Bhoomi Trivedi is an Indian Bollywood singer who is also famous for singing Garba songs. Bhoomi is an amazing singer with a wonderful voice. She is well known for her amazing songs "Ram Chahe Leela" from the movie "Ram Leela". After that song, she became very popular and people start hearing her again and again.
Bhoomi was born on 23rd August 1988 in Gujarat and she belongs to a musical family. When she was in 8th grade, she started getting her music lesson. Her father and mother helped her to learn music.
Songs
Here is a list of some of the songs sung by Bhoomi Trivedi
Udi Udi Jaye
Ram Chahe Leela
Aa Duniya Ma
The Rainbow Song
Ghanu Jeevo Reprise
Kesariyo Rang Tane
4. Ismail Darbar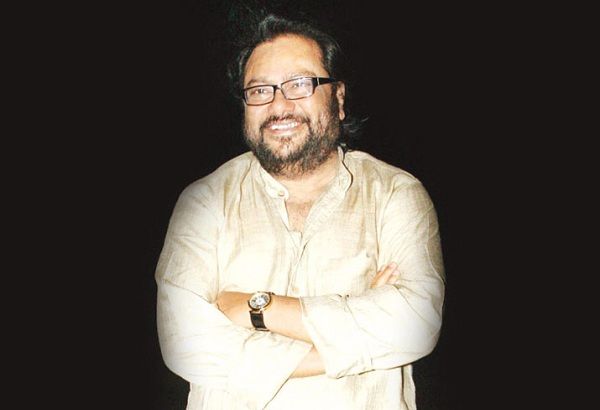 Ismail Darbar is an Indian Bollywood instrumentalist, score composer, singer, music director, violinist, and a popular name in the Indian music industry. Ismail Darbar has contributed a lot to the Indian music industry by giving some of the best and hit songs of all time. He is also a Garba singer.
In the year 2009, he appeared as a contestant in the very popular reality show Bigg Boss season 3.
Ismail Darbar was born on 1st June 1964 in Surat, Gujarat. He has sung some popular and famous songs.
Songs
Here is a list of some of the songs sung by Ismail Darbar-
Woh Kisna Hai
Tu Sab kuch Re
Jhonka Hawa Ka
Ga- Tu Aisi Dhun Me Ga
Nimbooda
Hum Tumhare Hain Sanam
Jai Mata Di Bol
Maata Kitne Sundar Hai
5. Arvind Vegda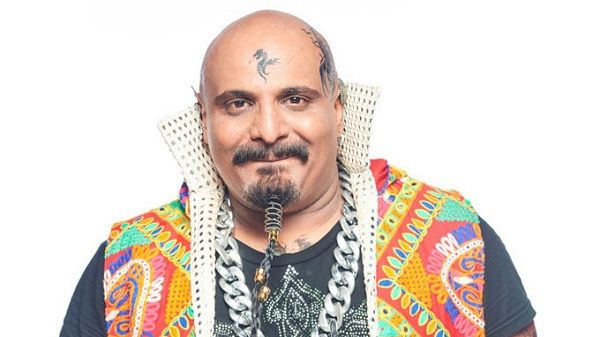 Arvind Vegda is known to be one of the best and the most famous Gujarati folk singers from Gujarat, India.
In the year 2015, he appeared as a contestant in the very popular reality show Bigg Bogg season 9. He was born on 5th October 1974 in Ahmedabad. Arvind Vegda had a keen interest in music yet he did not get any formal training in the music.
He started to get the training of Harmonium under Narendra Rao and after that, he formed his own orchestra in the year 2002.
This was the breakpoint of his life because, after this moment in his life, he started performing at Navratri venues and became popular among the people. He got a huge fan base and people loved to hear him and dance in his Garba songs during Navratri.
Songs
Here is a list of some of the songs sung by Arvind Vegda-
Bhai Bhai
Bhala Mori Rama
Nazar Nazar
Bani Thane Ne
Garba Ni Queen
Gujarat Na Vikas Ni Vaat
Avu To Thaya Kare
6. Aadesh Shrivastava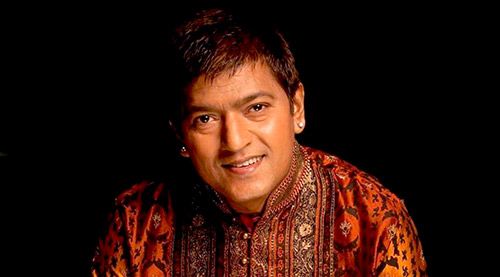 Aadesh Shrivastava was a well-known singer and music composer of the Indian music industry. He is known to composed music for more than 100 films. Unfortunately. He died of cancer at the age of 51 on 5th September in the year 2015.
Aadesh Shrivastava was born on 4th September 1964 in Madhya Pradesh. He got his first breakthrough for the movie Kanyadaan in the year 1993. Aadesh Shrivastava gave a number of hit songs to the Indian music industry and contributed a lot to this industry.
Songs
Here is a list of some of the songs sung by Aadesh Shrivastava-
Say Shava Shava
Chali Chali Fir Chali
Neeche Fullon Ki Dukaan
Dupatta Sambhal Ke
Agar Mujhse Mohabbat Thi
Ya Ali Maula Ali
In a nutshell
These were some of the most popular and famous Garba singers of all time. Now you can pick any one of them anytime and listen to your favourite tracks anytime.
Read about more singers in Bollywood Industry