List of Indian Idol Winners: List of all seasons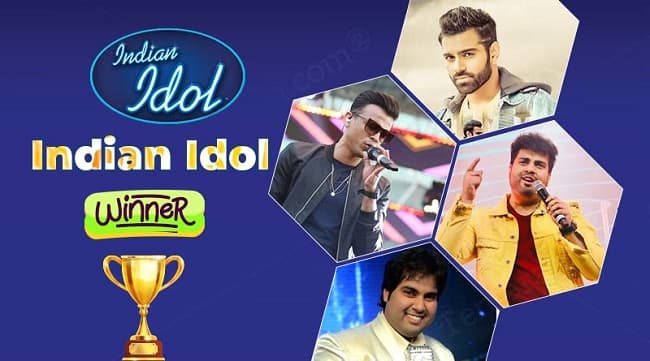 Indian Idol as the name suggests is a huge platform for all the Indian singers who are searching for the correct platform where their talent can be recognized. It started in the year 2004.
Indian Idol gained huge popularity in no time because of celebrity judges, host, and launch of the show on such a huge level.
It is a reality show in which young talents from all over the country take part. Indian Idol show is broadcasted all over the country which added huge popularity of this show amongst every age group.
We have made a list of all the Indian idol winners and Indian idol juniors that includes their Career and their Famous songs.
Abhijeet Sawant- Indian Idol Winner of Season 1 (2004-05)
Abhijeet Sawant born on 7 October 1981 and raised in the Shahunagar district of Mumbai developed an interest in singing at a very young age.
He completed his graduation from Chetana College of Commerce & Economics.
Abhijeet Sawant took part in the very first season of Indian Idol and bagged the first position in the year 2004.
His first album was Apka Abhijeet Sawant. He is currently working on a reality show.
SONGS
Mohabbatein Lutaaunga
Play Back Singing for Aashiq Banaya Aapne
His second album was Junoon
Chalte Chalte – Unwind Version
Intezar
He also made it to the finale of Clinic All Clear Jo Jeeta Wohi Superstar but wasn't able to secure a position.
Sandeep Acharya: Indian Idol Season 2 (2005-06)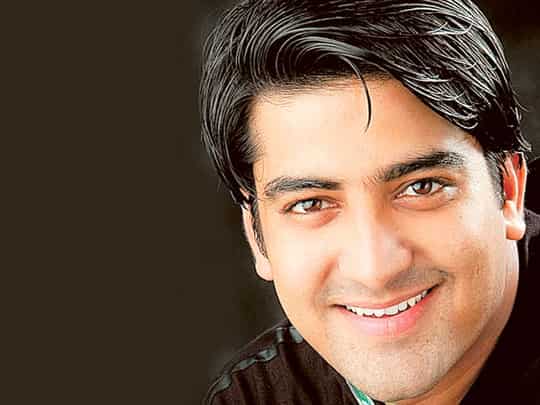 Sandeep was born on 4th Feb 1984. He was the prize winner of Indian idol season 2 conducted in the year 2005. He belonged to Bikaner, Rajasthan. He wasn't able to showcase much of his talent as life isn't fair to everyone and unfortunately we lost this gem on 15 December 2013.
SONGS
Mere Sath Sara Jahan
Wo pehli bar
Intezaar By Adarsh RM – Teri Akhiyon Ne and O Ladki
Prashant Tamang : Indian Idol Season 3 (2007- 08)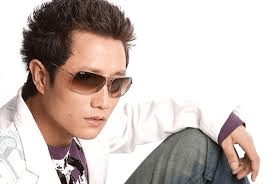 Born on 4th January 1983 and brought up in Darjeeling, West Bengal, India. He was the winner of the third season of Indian Idol held in the year 2007 with huge fan support.
He studied at St Robert School. After the demise of his father in an accident, Tamang left school and joined Kolkata police as a constable in his father's place.
But, as we all know talent searches its way out.
Because of his determination and love for singing, he's now working as a playback singer and performing concerts in Indian and abroad as well.
SONGS
He launched his maiden album Dhanyavad which consists of Nepali and Hindi songs.
He also sang a handful of songs for movies such as Himmat 2.
Sourabhee Debbarma: Indian Idol Season 4 (2008-09)
As we all know Sourabhee Debbarma is the prize holder of Indian idol season 4 born in 1985 in Agartala, Tripura, India. She's the first and the only female contestant till now to win this title. This platform gave a kick start to her career.
She has performed live concerts in India and in other countries like New York City, Jakarta, Kuwait, Bangladesh, London, and Nepal as well.
SONGS
She hasn't achieved much in comparison to other singers and prefers to maintain her private life.
Sreeramchandra Mynampati: Indian Idol Season 5 (2010- 11)
Shreeram is probably the most successful singer on the list. This talented singer hails from Addanki, in Andhra Pradesh, in a Telugu family.
He won the Indian idol season 5 title. He gained so much popularity in no time because of his magnificent voice.
He has worked so much Bollywood and is still adding more feathers to his Hat.
SONGS
He had sung many popular songs of Bollywood including
Madhubala
Ishq risk
Subhanallah – Yeh Jawaani hai Deewani
Allah Duhai – Race 3
Balma – Khiladi 786
Fikar Not – Chhichhore
 Haal e Dil – Sanam Teri Kasam
Vipul Mehta: Indian Idol Season 6 (2012 – 13)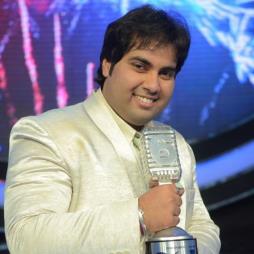 Born in 1990 in Amritsar, Punjab. Raised in a Punjabi family Vipul Mehta showed a keen interest in classical singing since he was 8. He tried his luck in the Amul star voice of India, but it didn't work well.
Later he applied to Indian Idol season 6 and guess, who's the winner?
SONGS
His debut single was "Rowaan Mein", ''Vande Mataram'' – a tribute to soldiers
He also released his album '' Hello Sat Sri Akal ''
Indian Idol is such a platform that has always helped youth talent to reach their destination
It was successful in providing the same platform for kids too. Isn't that amazing?
Yes, it is.
Indian idol junior season 7 and 8 reached many junior talents.
Anjana Padmanabhan (Junior) – Indian Idol Season 7 (2013)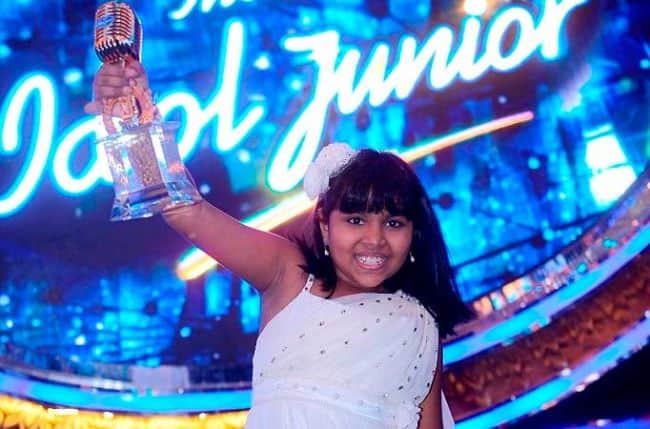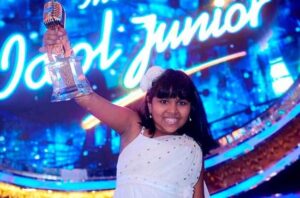 This little talented kid from Bangalore, India.
She did her best to win the title of airtel superstar singer 3 but couldn't.
She won the Indian idol junior season -7 with a majority of votes. And she was just 10.
Unfortunately, we couldn't provide much information as she has maintained her private life.
Ananya Sritam Nanda (Junior) – Indian Idol Season 8 (2015)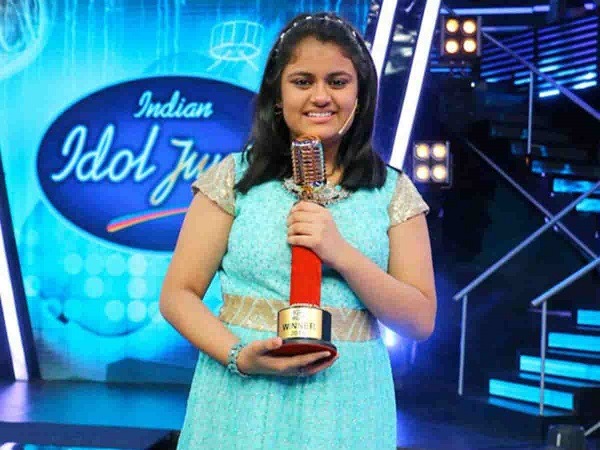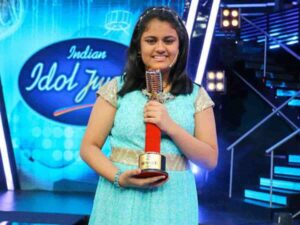 Ananya Sritam Nanda was born in 2002, in Bhubaneswar, Odisha.
She was just 16 years old when she won the Indian idol junior season-8 title.
This little kid is doing so well in this industry and we are sure that she's going to make it in the industry.
Revanth hearty: Indian Idol Season 9 (2017)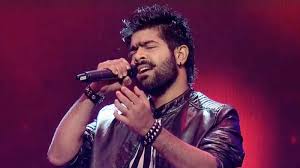 L.V.Revanth was born on 10 February 1990. He and his brother were raised by their mother. He used to work as a catering boy from a very young age for the sake of supporting his family.
Luckily, he found his destination through this platform. He was the winner of Indian Idol season-9.
Till now he has sung more than 200 songs in Telugu.
SONGS
Including more than 200 songs he has sung for movies like Bahubali. His song Manohari gained a huge popularity
Salman Ali: Indian Idol Season 10 (2018)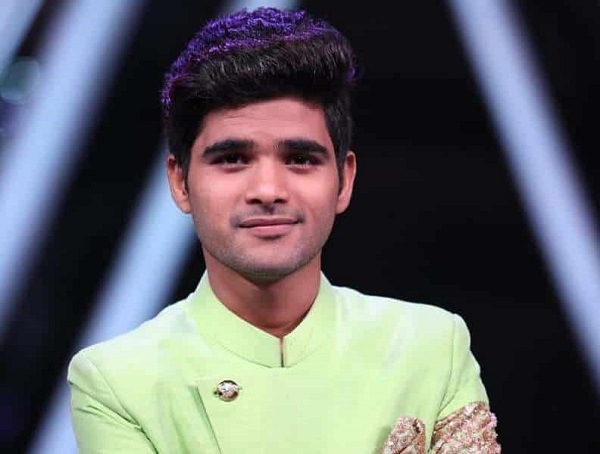 Salman Ali born in Punhana, Haryana, India in the year 1998. He is just 22 years old. He won the Indian idol season 10 at the age of 20 and that's unbelievable !!
Later he got so many opportunities.
SONGS
He worked for the theme song of the Hindi television series Chandragupta Maurya and gained huge popularity after that.
Worked as a playback singer in Jai Ho for Satellite Shankar
Awaraa in Dabangg 3.
Sunny Hindustani: Indian Idol Season 11 (2019-20)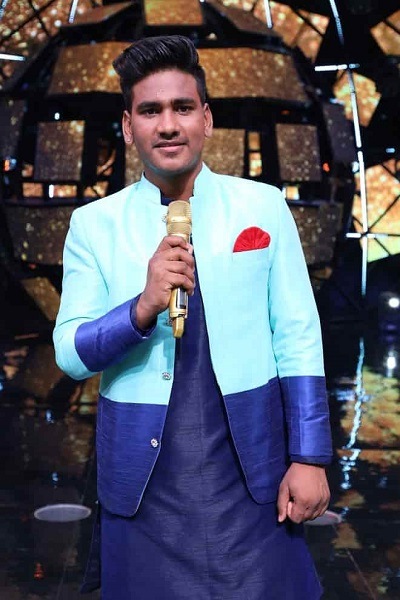 Sunny was born in Amarpura Basti, Ludhiana, Punjab. His family wasn't very financially stable. His father died when he was 13.
He used to polish shoes, Hence at a very young age, he started to earn a living.
His talent brought him to such a level and now he's the winner of Indian idol season 11. Along with it, he was also offered a song with T-series.
SONGS
He worked as a playback singer in the song '' rom rom ''
And Amit Kumar also signed him for a song just after winning the Indian Idol title.
Conclusion
Indian Idol has aided many talents to reach their destination. But the success lies in one's own hand and the amount of effort we put into something we desire.
We hope you liked our reviews on Indian idol, Do share your reviews on Indian Idol in the comment section.
Do you like this show and what do you think about the upcoming season?
Read more about:
List of Dancing shows of India
List of Dance India Dance Winners
List of MTV Splitsvilla Winners