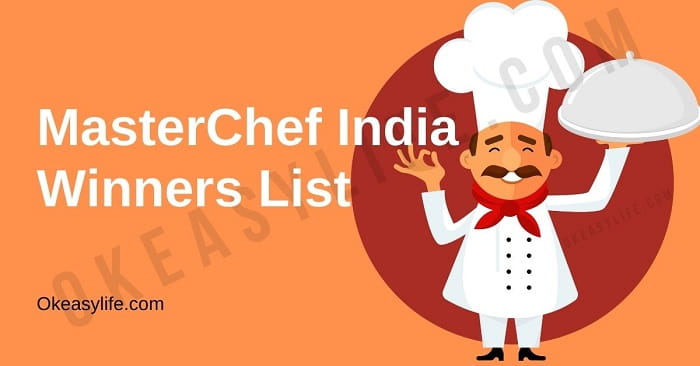 MasterChef India is a cooking based reality show which is based on MasterChef Australia.
MasterChef was launched in India in the year 2010. Talented competitors from all over the country showcase their cooking skills. Masterchef as we know auditions, everyone, individually.
This show has completed 6 seasons so far. It also gained a huge fan base as almost everyone who loves cooking loves this show and I'm one of them.
Moreover, the judges were our favorite celebs and successful chefs. Not only man's but everyone's way to the heart is through the stomach, and almost everyone loves cooking.
So, for you, we have prepared a list of all the MasterChef winners India of each season, their names, photos, and prizes they've won.
Pankaj Bhaudoria: MasterChef Winner season-1 (2010)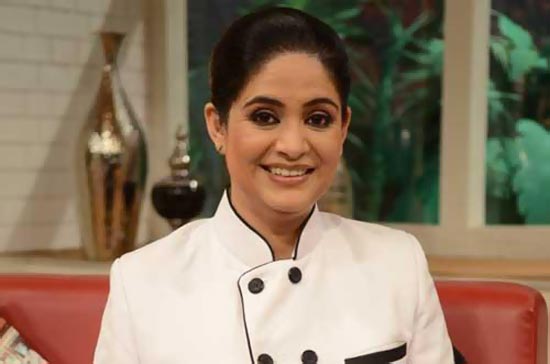 Pankaj Bhaudoria winner of the first season of MasterChef India that started on 16th October 2010. She was born on 14th July 1971 in Delhi. She had completed her post-grad from Lucknow University, Lucknow.
She taught English for 16 years in schools and quit her job to participate in MasterChef. Lost her father at the age of 13 but never looked back.
Although, she was a successful tutor but was determined to chase her dreams. Currently, she's a mother of two children.
What is this MasterChef Winner doing now?
Well, this is supposed to be a big question?
Aren't you curious to know what these winners are doing right now and their achievements after winning the show?
Of course, you are. So, here we have also tried to mention that.
Pankaj has hosted shows like Chef Pankaj ka Zayka, Kifayati Kitchen, 3 Course with Pankaj, and many more.
She's the face of brand Knorr and Taaza tea.
Shipra Khanna: MasterChef Winner season-2 (2012)
Chef Shipra Khanna started her journey from MasterChef India season 2. It first aired on 22nd October 2011. She grabbed the first position defeating Salma Shazia.
She had done her schooling from Loreto convent and st. Bede's and her hometown is Shimla, India
What is she doing now?
She's currently working as an author, chef, anchor, restaurateur, and consultant.
Ripudaman Handa: MasterChef Winner season-3 (2013)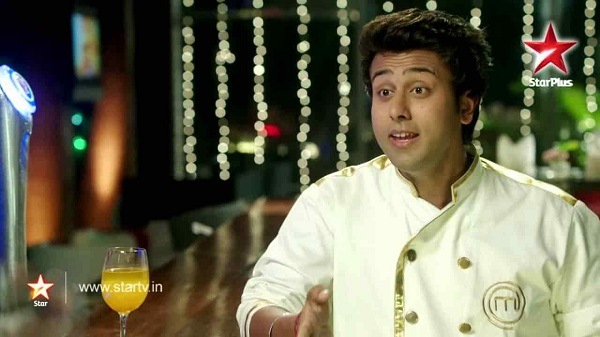 Season 3 first aired on television 11 March 2013. Ripudaman Handa youngest of all was the winner of season 3. He defeated Navneet Rastogi and Doyel Sarangi. Ripu belongs to Delhi. He used to be a gym trainee before entering into MasterChef.
Both his father and grandfather are successful doctor and they wished him to be a doctor as well. But he followed his passion more than his legacy.
What they are doing now?
He has hosted Snack Attack- Firangi Twist and is seen dancing in  Nach Baliye with Shivangi Verma.
Currently, he's planning to open a restaurant in Mumbai.
Nikita Gandhi: MasterChef Winner season -4 (2015)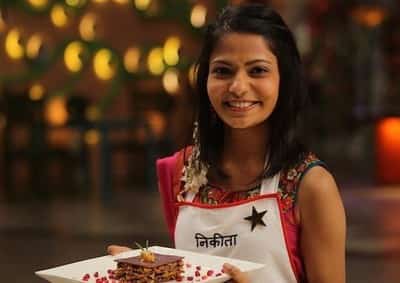 On the very first time in season 4, MasterChef launched a pure vegetarian theme.
The season started on 26 January 2015. Nikita Gandhi won season – 4 MasterChef with maximum votes and defeated the other two contestants i.e. Mumbai's Neha Shah and Bhakti Arora.
Nikita was born in Ahmedabad, India, and currently living in Dubai, U.A.E, and is the only NRI winner title holder till now. She's also the youngest winner till now.
What they are doing now?
She's currently working as a Chef and restaurateur in Dubai.
Kirti Bhoutika: MasterChef Winner season – 5 (2016)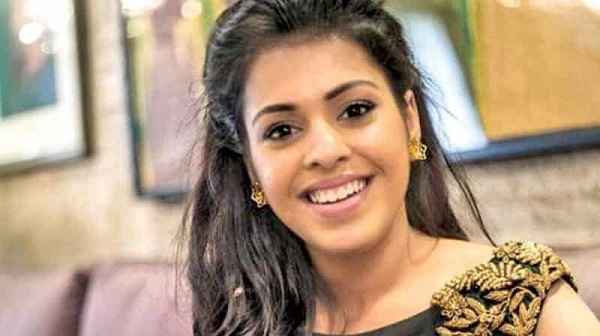 Kirti Bhoutika was the winner of season-5 MasterChef which was launched on 1 October 2016  beating Ashima Arora of Amritsar, Punjab. She was just 20 years old when she won the title.
She was born in 1996 and hails from Kolkata, West Bengal. She has pursued her graduation from JD Birla College, Kolkata. She showed a keen interest in baking since childhood.
Earlier, she used to bake cupcakes and pastries for her family and friends and later opened her own bakery known as SugarPlum.
What they are doing now?
She has worked with restaurants like NRI, LIMA, and FARZI  cafe situated in Mumbai, Maharashtra.
She has also been for sit down dinners for Rangmahal, Dubai, and the Embassy of Italy
She is also working on her own youtube channel
And as a cooking teacher.
Abinas Nayak: MasterChef Winner season – 6 (2019-2020)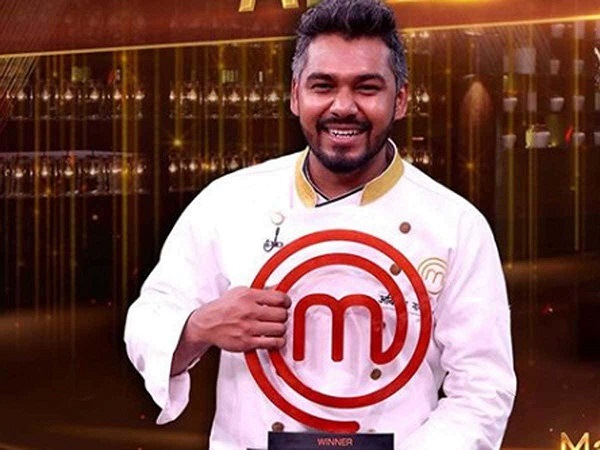 From engineer to a MasterChef Abhinas Nayak is the only Odia seen in MasterChef so far. Masterchef season-6  aired from 7 December 2019. He is 27 years old and hails from Berhampur, Odisha.
Before auditioning in MasterChef he used to work as a senior system engineer. He has completed his graduation from Gandhi Institute for Technology Advancement,  Bhubaneshwar.
He quit his engineering to follow his passion. He won the MasterChef season-6 title defeating Ondira Bala of Kolkata.
What they are doing now?
Abhivas Nayak after winning MasterChef on the 1st of march is currently working on his ideas and plans to start a book, show, or a restaurant. But due to the COVID-19 pandemic currently, he has kept his ideas on hold, and in the meantime, he's utilizing his time by getting better at his skill and make a statement for Odia cuisine which is less known.
Sarthak Bhardwaj: Junior MasterChef India (2013)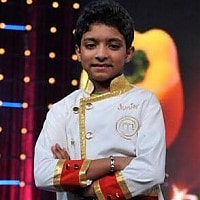 Junior MasterChef in the search of talented kids across the country started on 7 December 2019.  Sarthak Bhardwaj the winner of Junior MasterChef Swaad Ke Ustaad holds this title at the of just 13.
This little kid hails from Dehradun. His family was surviving to live but due to his determination and hardworking nature, now his family is a little stable now.
CONCLUSION
MasterChef India is a platform that is successful in helping so many talented Chefs from all over India to reach greater heights, and now they are doing so well. Nevertheless, success comes along with hard work and determination. For whatever they have achieved till now is the result of a lot of practice.
We hope you liked going through our views about
Is MasterChef India your favorite show as well?
And what do think about the journey of MasterChef India Winners?
Do share your reviews for the same in the comment section.
Read more about:
List of Dancing shows of India
List of Dance India Dance Winners
List of MTV Splitsvilla Winners