Top 8 Landscaping Ideas to Impress Your Guests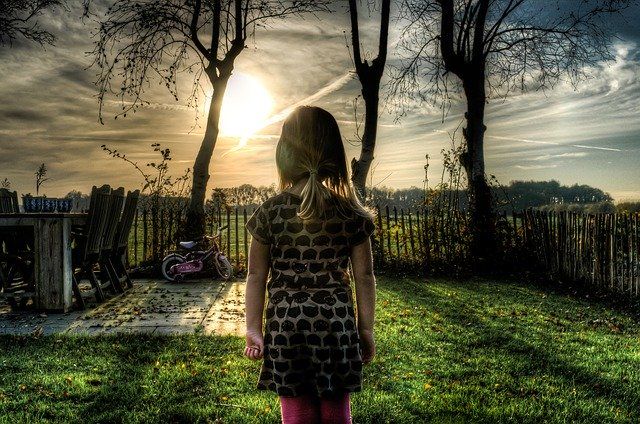 Landscaping is an art that requires patience and lots of outdoor hours. It is not all about keeping the lawn green and planting a number of flowers here and there but to make it stand out in the most unique and elegant way possible. Landscaping allows you to be as creative as you want to be, it is your blank canvas (or green and grassy in this case) ready to make your landscaping fantasies come true.
Not everything about landscaping is expensive. While some ideas may put a dent in your wallet, others will require nothing more than the basics you probably already own. However, the bigger problem is deciding which ideas to implement and which ones to discard and it is rather easy to get carried away. You never want to over-do the decoration (nor do you want it underdone) so here are some fun and easy ideas to help transform your lawn and backyard.
An Outside Room
Many people find the outdoors relaxing and want a very soothing environment all around them with cozy chairs, sofas, and tables where they can unwind with a good book or the afternoon tea. Backyards are always an extension of the design and aesthetic you've got going on inside but it is a little more casual. There's not a lot you need to make this one work. If you don't have enough faith in your DIY skills but you do have a slight idea in mind of the kind of backyard landscaping design you are looking for, hire professionals like custom home landscaping in Auburn, CA. You don't realize the potential in a space till you see the idea being carried out which is why skilled professionals can not only suggest better options but also help transform your backyard space into something that could most possibly be your favorite space in the whole house. They can also help style the area according to the needs of the members of the house and suggest plants that would complement the aesthetic of the space.
When you've figured out the main gist of things, deciding which plants and flowers you want to include is not going to be a hard task. The main rule is to keep it simple. Going overboard with plants and flowers can easily be the biggest mistake you make while landscaping. There are many plants that may catch your eye but you can't choose each and every one. Try out a theme. If you already have the color of the patio furniture and the sofas decided, pick flowers of the contrasting color for example, a blue, green, red/orange and yellow combination would knock your guests' socks off, quite literally! Avoid a cluttered look and you'll be good to go.
A BBQ Pit with a Dining Area
Who doesn't want a fun space where you can make and enjoy food with your friends and loved ones every weekend or so? A dining area is one of the most famous ideas many people go for when they're in the process of wanting to do something different and fun to transform their backyard. Invest in good quality patio furniture (mostly rustic) so it can align with the theme of your garden. Make sure you get a fan for the summers and, if needed, a heater for the winters can be installed. If you don't want anything fancy looking, you can get simple wooden long benches with a wooden table in the centers that will exude a very picnic vibe. To decorate the area, choose good quality linens and some potted plants as centerpieces (mostly bonsai plants can be an extravagant touch).
If you've got trees in your backyard, you can hang old or new lanterns with some yard lights and garden lanterns that will really help bring the place together. In one corner you can have a small little barbeque pit built with stones and mortar to bring a certain ambiance to the whole space.
Stone Pathways and Ponds
Traveling back to the 1980s where the epitome of a nicely decorated yard would consist of intricately put stone pathways and sometimes, ponds. If your yard is covered with gorgeous grass, there's no need to dig a hole and fill it in with concrete to make a basic path when you can have a gorgeous walkthrough pathway made of stone. The stone setting looks gorgeous on a grassy background and gives you a sense of wilderness. This idea is very inexpensive and it all depends on the color, the type of the stone you want to go for and the number you need. You can create pathways even if you don't have a huge yard in a straight, curved or zigzag manner.
Apart from stone pathways, ponds do a pretty good job at giving your garden the serene look it is lacking. A small pond (you can be creative with the shapes) that is surrounded by rocks and pebbles can be a great conversation starter for your house guests. Decorating a pond is fairly easy too. You can have all the sizes of lily pads, flowers, and even some fish if you like. Koi ponds are not suitable for the outdoors because eagles and owls love those koi's in their mouths more than in your pond.
Rockeries
Rockeries or rock gardens consist of intricately placed rocks with planters to give you a full decorated wilderness effect. These rockeries look great in open landscape spaces and they serve a greater purpose than just being the center of attention. Rockeries with smaller stones, some bonsai, and sand with mosses and herbs exude a certain aroma. This small Zen garden has amazing effects especially when you meditate. This relaxing environment is a great addition for those who love to stretch or do yoga in their garden every morning.
You can place all kinds of rock pieces, statues and wooden logs to create a piece you are fond of. Sometimes, you don't even need to put a lot of thought or effort into making a rock garden as they can be great fillers for an empty open space. Large boulders with some pebbles and plants would do the trick.
There's one trick that will not only make your backyard look beautiful but also serve a double purpose. A preferred idea is to go for rock mulch. Mulch is usually a method of covering the soil surface so that it can retain its moisture and temperature in order to be favorable for the plants growing in it. Rock mulches are a great way for your flower beds to look neat and organized.
Raised Planters
In a regular garden, if you want a certain area or plant to be the center of attention, you can try arranging it as a raised planter. You can get this arrangement pretty easily with brick, rocks or wooden crates that raise the plants to a height of your choice. The details of the raised garden can very easily bring the whole garden together and it will be the first thing your guests would see. Make sure you add a bunch of combinations of plants and flowers to get a well-arranged and organized bunch.
Living Wall
If you don't have enough space for a proper yard but you want that earthy, cool and relaxing touch to your house even if it means having it indoors then a living wall just might be something you need. These walls can look beautiful once they have fully developed. The walls have to allow vine-like plants to creep in on the side and stick to the walls so they can grow. You can create these along any surface especially fences. This is a very cost-effective way of decorating your place depending upon the plant type you use for your living wall.
Outdoor Lighting and Accessories
Outdoor lighting can help bring the whole look together, creating a gorgeous atmosphere for you to enjoy especially in the night time. Entryway lighting on doors is a great way to add focus to the house in a way that is subtle and tasteful. If there is a stone pathway in your garden, you can add small track lighting after every few steps to illuminate the area you're stepping on. If you don't want to do that, consider adding lanterns and tree lights and that could illuminate the whole area in a much better way.
People who have rockeries, ponds or rockery waterfalls can also add lights along the peripheries to bring it into focus at night and wow your guests. If you plan to have a small outdoor gathering or dinner party, it will really make a huge difference.
Among the accessories, that are not always necessary but if added in a smart amount can help make the place look even better, are birdbath and birdhouses. They look classy and they're very affordable. If you have some good DIY skills, you can even create your own.
You could also add sculptures (of stone or wood) near your rockeries and flowerbeds for that extra effect.
Urban Landscapes
Urban landscapes are the best choice if you have a taste for classic minimalism instead of rustic wilderness. Such landscapes often consist of potted plants and simple patio furniture rather than proper lawns and extended flower beds. Shade tolerant plants are an excellent choice for such a setting combined with a dining area and maybe some stone statues or a rockery with a waterfall.
The Final Word
Creating your own little space can be fun and also challenging but if you have the right elements to execute the idea in mind, it can be the little heavenly space you've always wanted.
Read More
Reasons To Choose Steam Mops Over Regular Mops