Top 5 Punjabi Female Singers of all time in Bollywood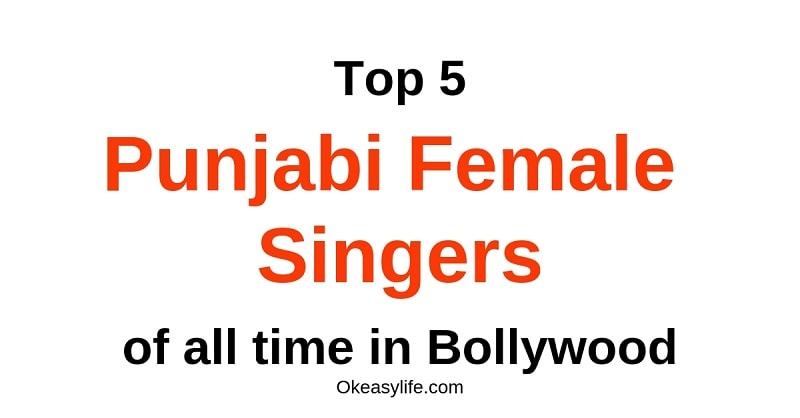 Punjab has given many Punjabi female singers in the past few years for a non-filmy musical industry which has been proved as a boon for this industry. So they started performing on YouTube and got a chance in singing for television by some professionals.
Here is the list of top Punjabi female singers
Neha Kakkar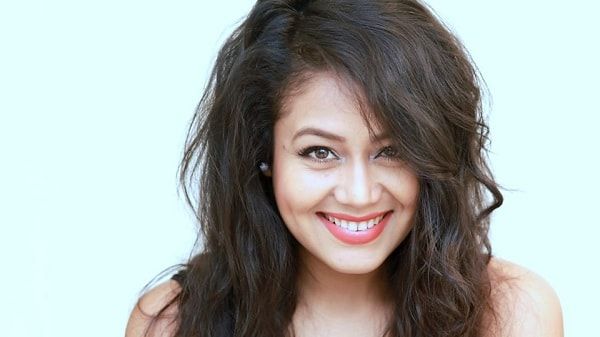 Neha Kakkar was born on 6th June 1988. Her first album, Neha-The Rockstar was composed by Meet Bros.
She has achieved tremendous success in her life. There was a time when she was a contestant in an Indian reality show, INDIAN IDOL season 2 and after 8 seasons passed on, she became the judge of the same show in which she competed.
Neha Kakkar grew up and completed her studies at New Delhi. She was in class 11th when she participated in the second season on Indian Idol but unfortunately, she got eliminated from that show.
After that, she paced up her speed and started focusing on her career as a playback singer. She appeared in many television reality shows including Sa Re Ga Ma Pa Lil Champs, Indian Idol, comedy circus ka taansen, Comedy night with Kapil Sharma, etc.
She has given her voice to many Bollywood films as well as albums. Most of the party and item songs are sung by her only in the present time. She was nominated for FEMALE VOCALIST OF THE YEAR' in 2017.
Some of her songs are listed below-
Sunny sunny
Manali trance
Aao raja
Dilbar
Dhating naach
London thumakda
Tukur tukur
Kala chashma
And a lot more to go…..
Know more: Neha Kakkar Net Worth: Salary, Car, House
Jasmine Sandlas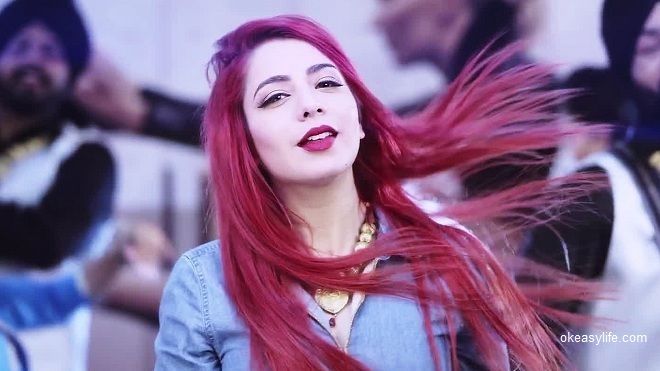 Jasmine Sandlas, a Punjabi artist and singer, was born in Jalandhar in a Sikh family. Her mother played a great role in her music career. Her mother forced her to go on stage and perform in order to kill her stage fear.
She migrated with her family to California when her age was 13. There, West Coast Music inspired her a lot. She began writing her own songs at the age of 16 only.
"Muskan was" her first song from the album 'The Diamond'. It was written by Lalie Gill. the song spread all over the world and it was a great success for Jasmine.
She was recognized by the Punjabi music industry after the launch of her album, "Gulabi" with Bohemia. She started her music career with an underground album 'The Diamond'.
Moreover, her Bollywood career as a playback singer was started with the song 'Yaar Naa Mile' with Yo Yo Honey Singh from the Bollywood movie "kick".
She has also sung songs for the movie "one-night stand" and "Zorawar" including 'ishq da sutta' and 'raat jashan di'.
She was featured on many platforms including Spoken word platform, MTV Coke studio, TEDx Talks, etc.
Some of her songs are-
Mitthi meri jaan
Khallas veerappan
Curves Mere Killerrr Killerrr
Baby besharam
Musafira
And lot more to go…..
Miss Pooja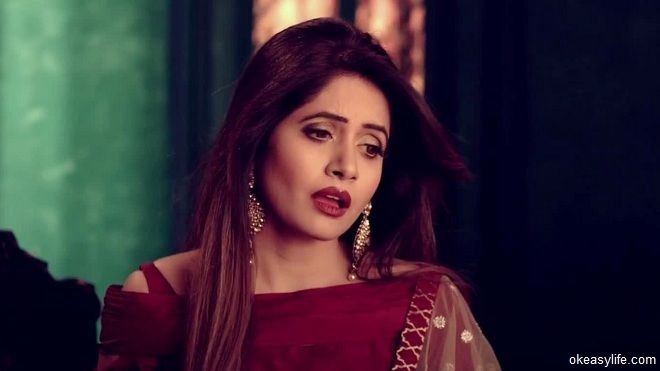 The real name of Miss Pooja is Gurinder Kaur Kainth. She was born on 4th December 1980. The reason behind her tremendous success is her monotonicity in the music industry.
She records the songs back to back with perfection. Her duets are released with more than 100 singers. From 2006, there is not a single year in which she has not recorded any song.
Her debut duet song, 'Jaan ton pyari' was in the year 2006 and her debut solo album, 'Romantic Jatt' was in the year 2009.
Her debut in the Bollywood music industry was with the song 'Second-hand jawani' from the movie Cocktail.
Till 2013, she had recorded 3000 songs, acted in 5 Punjabi films, released more than 300 music albums and shot about 800 music videos.
She has won Best International Act in 2016, Best International Album in 2017, nominated for Narinderjit Nijjar International Act and Best International Album song in 2018 and won PTC Punjabi Film Award Best Duet music For "Pakke Canada wale" in the same year.
Some of her tracks are-
Malamaal
Tipsy hogai
Lakk tunoo
Illegal weapons
And a lot more to go.
Also Read: Sleep Deprivation Cures
Sunanda Sharma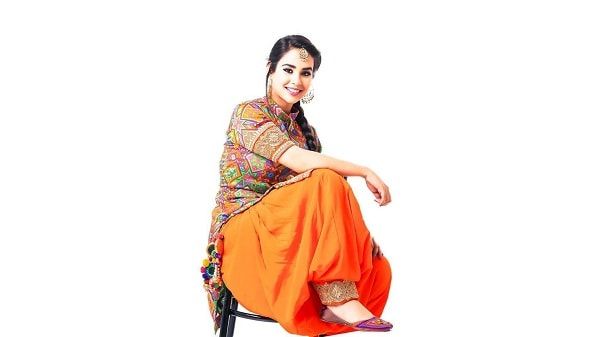 Sunanda Sharma was born at Fatehgarh Churian on 30th January 1992. Her father's name is Vinod Sharma. She is an MA in English and completed her education from  GNDU, Amritsar.
At 26 years of age, she has achieved fame and success in her life. She is also known as Nand Singh and her native name is Nehar Rana.
She is a singer and actress by occupation and she sings Punjabi folks. She started her career in 2010. Her debut song was BILLI AKH.
Her acting career has recently been started with the film SAJJAN SINGH RANGROOT. In that film, her co-stars are Diljit Singh Dosanjh and Yograj Singh. Her Bollywood career started with the song 'Tere Naal Nachna'.
Some of her songs are-
Jaani teri naa
Jatt yamla
Koke
Morni
And a lot more to go.
Nimrat Khaira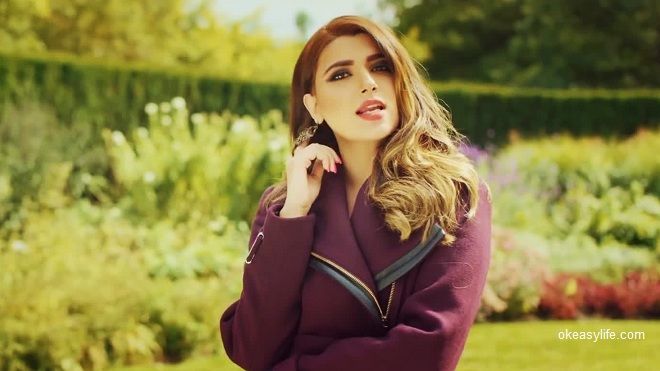 Nimrat Khaira(also known as Nimratpal Kaur Khaira) was born in Amritsar, Punjab. She generally sings Punjabi folks. She is a singer and actress by occupation.
She completed her education in biotechnology from HMV college and she also has a degree in music vocal.
She participated in the third season of Voice Of Punjab and eventually won that show. As soon as her first single "Ishq Kacheri" released, she started gaining fame. The third edition of Radio Mirchi Music Awards was hosted by her only, Amrit Maan being her co-host.
The singing career of Nimrat Khaira was started from the duet song RAB KARKE with Nishawn Bhullar. The song was released on record label Punj-aab records, dated 24th sSeptember2015. That song gave her tremendous fame and her next song sp de rank wargi also achieved the same level of fame.
Her duo song 'Dubai Wale Sheikh' gifted her the Best Female Vocalist Award at Brit Asia Awards. She was also nominated at Filmfare Punjabi Awards.
Her Bollywood movie career started with the movie 'Lahoriye' in 2017. She was nominated for Best Supporting Actress and Best Debut Performance in variant award ceremonies.
Some of her famous songs are-
Jhumke
Salute wajde
Rohab rakhdi
Jhumke
Suit
Sun soniye
Conclusion
Out of these Punjabi female singers which one is your favorite? tell us by commenting below.
Read about more singers in Bollywood Industry
Top female Marathi Playback Singers